What's up Buck?
After choppy trade late last week, the US Dollar Index has been weakening again. The Euro is slightly higher from Wednesday week ago levels and the Aussie flat.  Most greenback weakness was from strength in the Pound, Yen and Canuck dollar. Except for crude oil strength, dollar denominated commodity reaction has been nil.  However, they are notorious in that, historically, they tend to lag in response.
It's all about timing… God give me patience, and give it to me now!
For additional information and risk parameters please contact Walter Otstott @ 972-387-0080 or walter@dallascommodity.com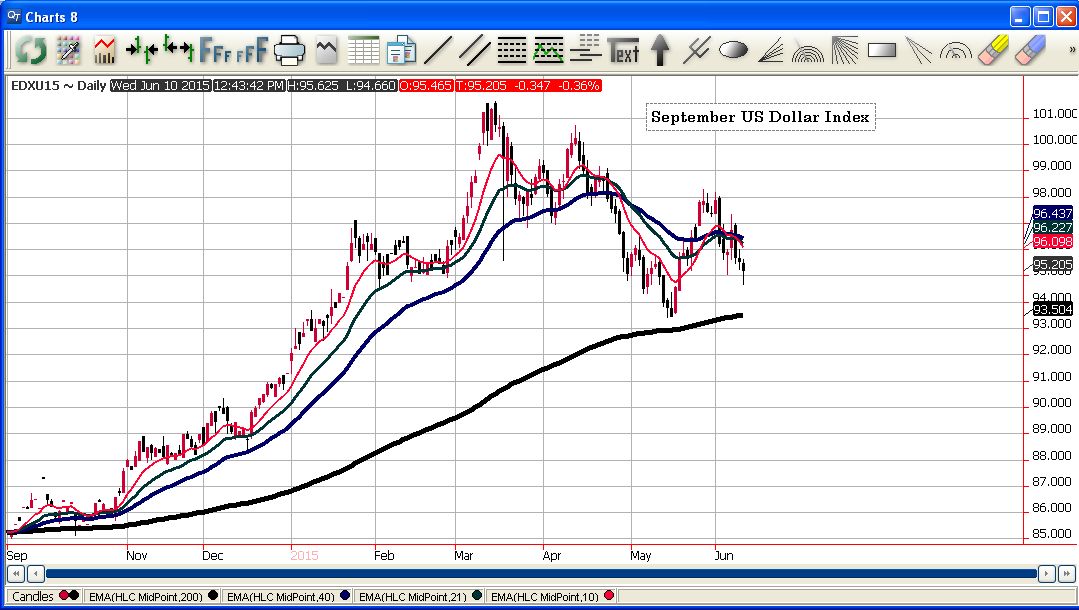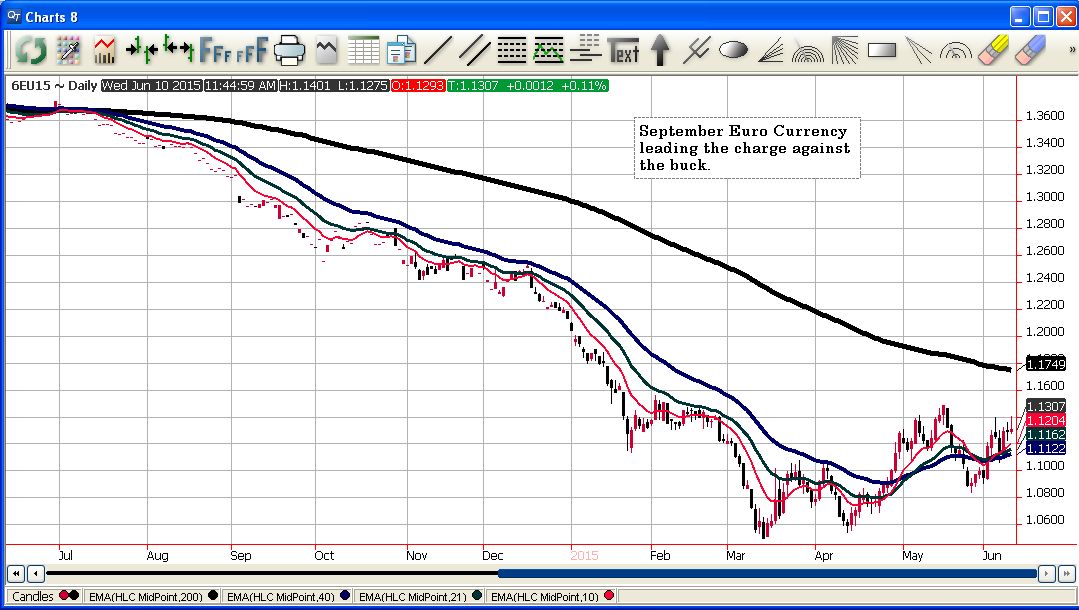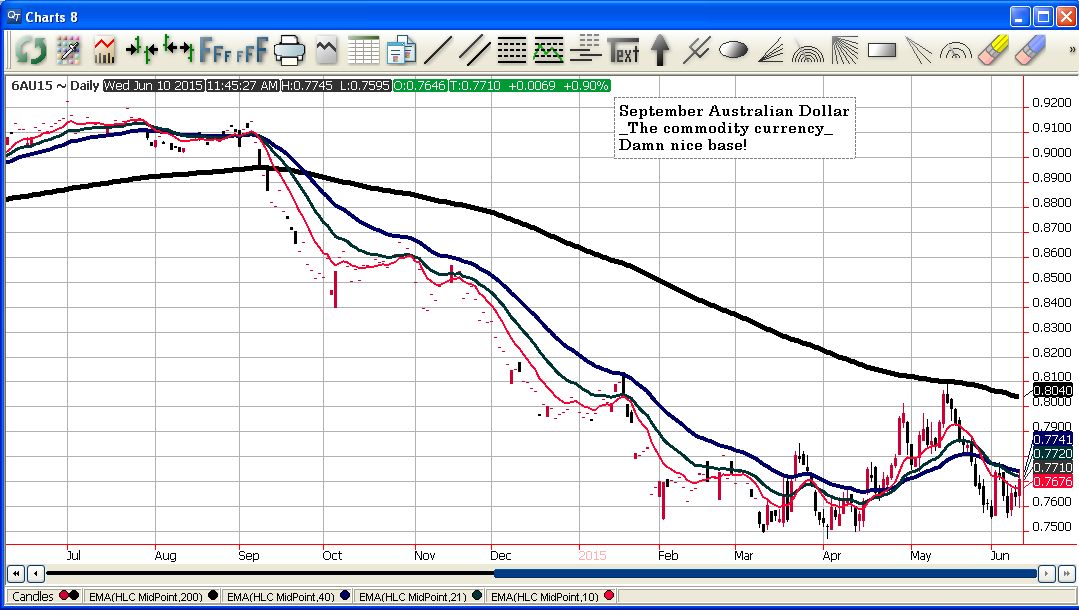 Regards,
Walt
Walter Otstott

Dallas Commodity Company, Inc.
The Colonnade, Building III
15305 Dallas Parkway, Suite 930
Addison, Texas 75001
(972) 387-0080
(972) 387-0018, fax
(214) 537-9750, cell
Guaranteed Introducing Broker to R. J. O'Brien
www.dallascommodity.com
Information herein has been obtained and prepared from sources believed to be reliable; however no guarantee to its accuracy is made. Comments contained in these materials are not intended to be a solicitation to buy or sell any of the commodities mentioned. Past performance is not indicative of future performance results.
« All Posts | ‹ What's In YOUR Wallet? | Composition Of The US Dollar Index (USDX) ›
---
This material has been prepared by a sales or trading employee or agent of Dallas Commodity Company and is, or is in the nature of, a solicitation. This material is not a research report prepared by Dallas Commodity Company's Research Department. By accepting this communication, you agree that you are an experienced user of the futures markets, capable of making independent trading decisions, and agree that you are not, and will not, rely solely on this communication in making trading decisions.
The risk of loss in trading commodity futures contracts can be substantial. You should therefore carefully consider whether such trading is suitable for you in light of your financial condition. You may sustain a total loss of the initial margin funds and any additional funds that you deposit with your broker to establish or maintain a position in the commodity futures market.