What's happening in the Silver Market?
The precious metals sector of the market has been under pressure for quite some time.  There are multiple reason, including economic uncertainty, sluggish global growth along with slack investment and industrial demand.  However, the environment seems to be changing and there seems the deflationary environment that has persisted is beginning to abate and, dare we mention, a hint of "re-inflation" is at hand.  With the never-ending mix of market pundits and "headline news" it is often extremely difficult, especially in the midst of a macro-economic shift, to determine cause and effect.  However, a picture can often put things in perspective quickly.  With that in mind, look at the monthly Silver chart below — you be the judge.  Has demand returned?  Has the prospect for improved economic activity and a more "inflated" economy entered the market?  Will the moving average hold?  Do the technical indicators tell us anything? Will Silver prices recover to 50% of the high? The price action speaks for itself!  We believe volatility will continue and prudence must be used when entering the market.  Corrections in swift, directional moving prices frequently occur so utilize a strict trading plan and work closely with your broker to determine your individual risk and reward levels on all trades.  Volatility often brings opportunity and we believe there are opportunities ahead!
For additional information and risk parameters please contact Mitch LaRocca @ 972-387-0080 or mitch@dallascommodity.com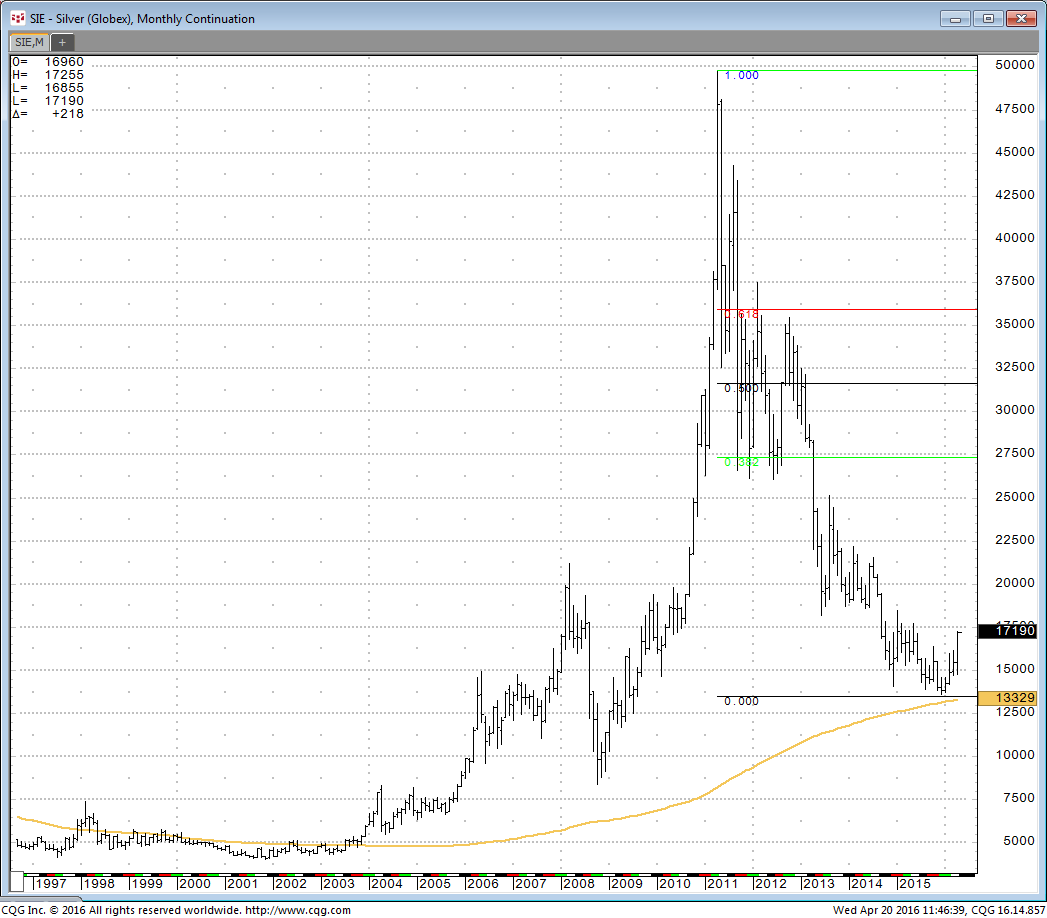 « All Posts | ‹ Silver To Twenty? | A Return To Higher Prices? ›
---
This material has been prepared by a sales or trading employee or agent of Dallas Commodity Company and is, or is in the nature of, a solicitation. This material is not a research report prepared by Dallas Commodity Company's Research Department. By accepting this communication, you agree that you are an experienced user of the futures markets, capable of making independent trading decisions, and agree that you are not, and will not, rely solely on this communication in making trading decisions.
The risk of loss in trading commodity futures contracts can be substantial. You should therefore carefully consider whether such trading is suitable for you in light of your financial condition. You may sustain a total loss of the initial margin funds and any additional funds that you deposit with your broker to establish or maintain a position in the commodity futures market.