Silver To Twenty?
From a strictly technical POV silver looks poised for the next leg up on its renewed bull market:
1) Pivot support is in a wide band from $15.50 – 16.00.
2) The 200-day moving average is ~$15.75 (middle of the aforementioned zone).
3) Just north of the 200-day average is a ~50% Fibonacci retracement level of 2015's lows to 2016's erstwhile highs.
For those who don't know your Greek and want a little fundamental scuttlebutt, copper and nickel mines are being shuttered on account of weak demand from China, et al. Silver happens to be a by product of such mining activity.
Silver can be very volatile (No kidding?); be sure to employ risk controls whether using futures or options. You don't want your silver investment to tarnish!
Adjusted for inflation, silver should be north of $150 per ounce.
For additional information and risk parameters please contact Walter Otstott @ 972-387-0080 or walter@dallascommodity.com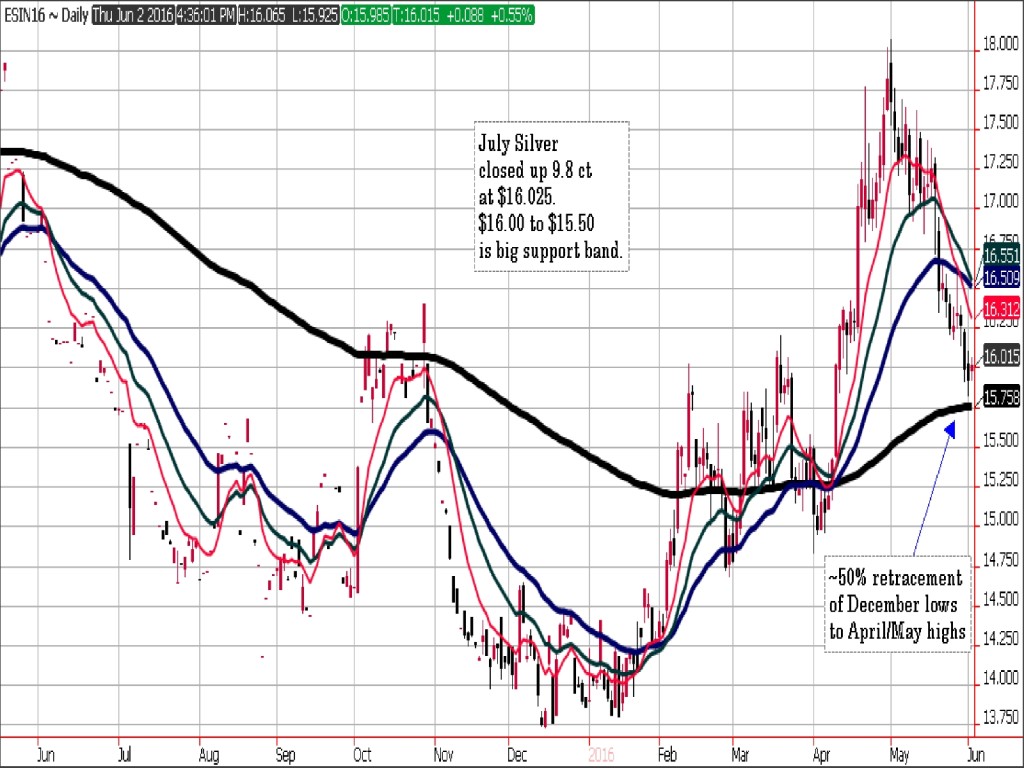 « All Posts | ‹ A Common Misconception About the US Dollar Index | What's happening in the Silver Market? ›
---
This material has been prepared by a sales or trading employee or agent of Dallas Commodity Company and is, or is in the nature of, a solicitation. This material is not a research report prepared by Dallas Commodity Company's Research Department. By accepting this communication, you agree that you are an experienced user of the futures markets, capable of making independent trading decisions, and agree that you are not, and will not, rely solely on this communication in making trading decisions.
The risk of loss in trading commodity futures contracts can be substantial. You should therefore carefully consider whether such trading is suitable for you in light of your financial condition. You may sustain a total loss of the initial margin funds and any additional funds that you deposit with your broker to establish or maintain a position in the commodity futures market.