Managed Futures Account
Dallas Commodity provides all the decision-making tools necessary to invest and open a separately Managed Futures account or a pooled investment through RJ OASIS.
At DCC our brokers work with individual and institutional investors to define their ideal risk/reward profile to understand which Commodity Trading Advisors (CTAs) offer the most potential to help you achieve your unique investment goals. When added to a portfolio of traditional assets, studies indicate that Managed Futures can enhance return and lower overall risk through their positive diversification effects. CTAs are professionals disciplined in actively following a specific trading methodology enhanced with prudent risk management practices in the futures markets. Several investors add Managed Futures to their portfolio because they are:
Strategically non-correlated or uncorrelated with traditional equity and bond investments
Leveraged investments
A tool to outperform traditional assets while limiting drawdowns due to flexibility of going long (buying) or shorting (selling) the market
Likely to offer a lower probability of serious damage in a systemic crises due to smoother positive returns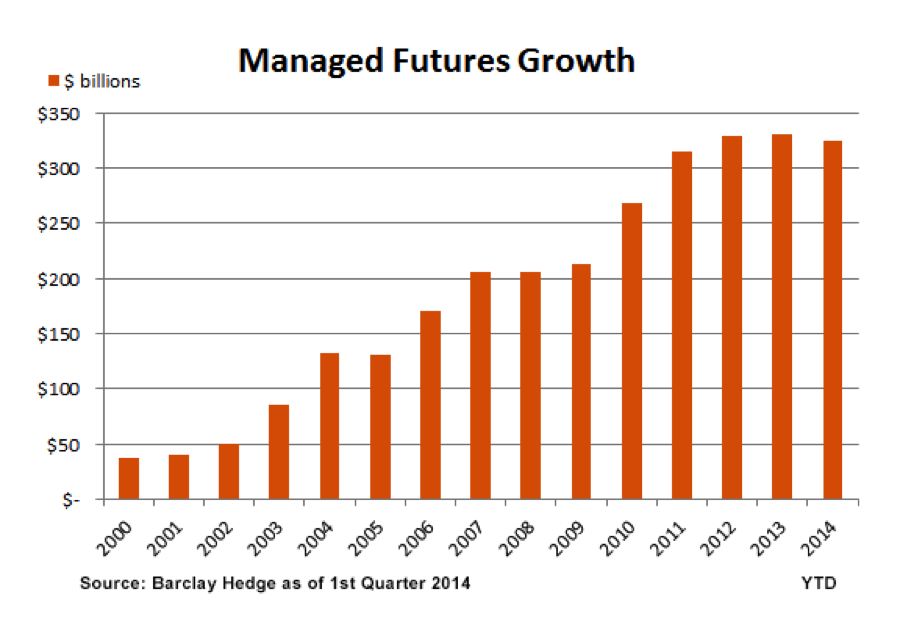 Contact us for additional information and discuss which type of account is best for you.
---
This material has been prepared by a sales or trading employee or agent of Dallas Commodity Company and is, or is in the nature of, a solicitation. This material is not a research report prepared by Dallas Commodity Company's Research Department. By accepting this communication, you agree that you are an experienced user of the futures markets, capable of making independent trading decisions, and agree that you are not, and will not, rely solely on this communication in making trading decisions.
The risk of loss in trading commodity futures contracts can be substantial. You should therefore carefully consider whether such trading is suitable for you in light of your financial condition. You may sustain a total loss of the initial margin funds and any additional funds that you deposit with your broker to establish or maintain a position in the commodity futures market.